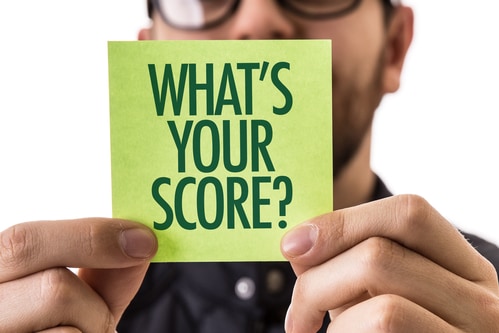 If you're looking to buy a new car and secure an auto loan, one of the most important factors is your creditworthiness. Lenders will use your credit score to determine your creditworthiness and those who have the best credit score will be able to secure the best possible auto loan terms. 
Those who are in the market to purchase a car that have less than perfect credit may want to take steps to repair their credit before purchasing a new car. This way, they can secure the best possible auto loan rate. Here are some ways you can get your credit ready to buy a car.
Steps to Getting your Credit Ready to Buy a Car
Know your Credit Score: Although your credit score is not the only thing a lender looks at when you apply for a loan, it is pretty important. Your credit score is an indicator of your creditworthiness. Ideally, you want a score that's above 720. The higher the score, the better your auto loan rate. To get your free credit score, use our credit estimator tool. 
Correct any Errors: If your credit score is not so good, we recommend reviewing your credit report carefully for errors. If you find a mistake, reach out to the credit bureau to file a dispute. 
Make on Time Payments: The more on-time payment you make, the higher your payment history score. Late payments stay on your credit report for seven years, but will hurt your credit score less and less as time goes by. The most recent two years are the most influential in making up your score. 
Lower Credit Utilization: Credit utilization is the amount of revolving debt you have compare to the total amount of credit available to you. For example, if you have a $10,000 credit card limit with an $8,000 balance, your credit utilization is 80%. It's best to try and get your percentage below 30%. 
Pay Off Debt: This seems like a no-brainer, but it's important to pay off debt in order to increase your credit score. Try to make more payments on student loans, personal loans, and mortgages. This will help you when you go to apply for an auto loan. 
Credit History: It may seem like a good idea to close accounts before applying for an auto loan, but we urge you to keep them open. The length of your credit history impacts your credit score. 
Guaranteed Credit Approval in Atmore, AL at Jim Johnson Ford
If you are worried about applying for an auto loan, Johnson Ford can help. Johnson Ford offers guaranteed credit approval in Atmore, AL. If you've been turned away because of poor credit or no credit at all, visit our Ford dealership near Brewton and Monroeville. Our unique credit acceptance program helps customers in even the most difficult financial situations, like Chapter 7 and Chapter 13 bankruptcies. When other dealerships say "no," we say "yes!" Learn more about our
credit acceptance program
, then start your credit application. If you have any questions, don't hesitate to reach out to us at 888-318-0595.